You are the books you read, the films you watch, the music you listen to, the people you meet, the dreams you have, the conversations you engage in. You are what you take from these. You are the sound of the ocean, the breath of fresh air, the brightest light and the darkest corner. You are a collective of every experience you have had in your life. You are every single day. So drown yourself in a sea of knowledge and existence. Let the words run through your veins and let the colors fill your mind.
FOLLOW MALARKEY
SHARE
Inspiration, Motivation and Coffee are great ways to start the day!
These are updated through the week with a little life. Interesting grocery finds, Holidays, Reviews, National Days, Recipes and everything in-between.
Check back everyday for more malarkey morning moments…. click the button
CHEESE BOARD ON THE GO
How cute are these little cheese boards for on the go!!!
COCKTAIL JAMS
Seriously, how fun are these for Sunday Brunch!!!!
SNAPPY GRILLERS
What the heck are these? Has anyone seen these? Tried there? Are they like a sausage or hot dog alternative?
COCKTAIL MIXERS
Found some fun cocktail mixers.
DRIED BEEF
Honestly, I have never seen this before. Apparently, this is a thing. We are not cheese ball fans but I guess that is what it is used for.
DRIED BEEF CHEESE BALL
Try it and let me know.
Dried Beef Cheese Ball
This recipe is our family's holiday favorite. Grandma usually doubles the recipe, otherwise it won't last long! It can be rolled in ground nuts, bacon bits, or left plain.
Check out this recipe
PUMPKIN
Are we sick of Pumpkin yet or ready for round 2!!!???
Cinnamon Roll Turkeys
Start your Thanksgiving morning with a sweet roll. Everyone will gobble, gobble them up!
Check out this recipe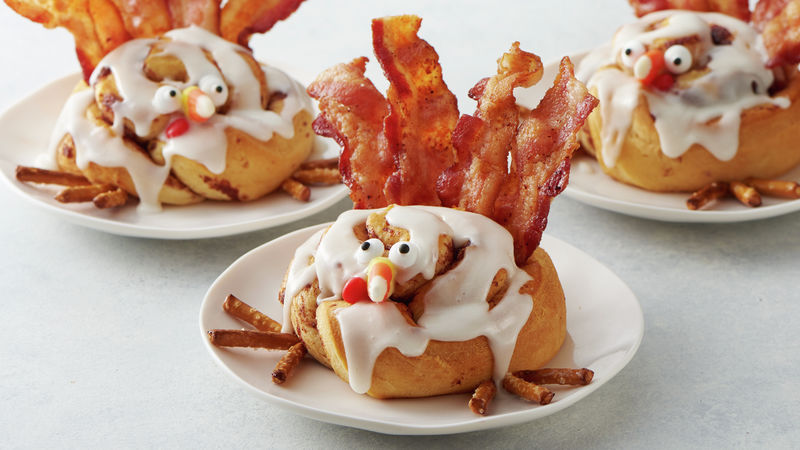 Almost everything will work again if you unplug it for a few minutes, including you. Anne Lamot
Check out this NEW event @ Gaylord Palms resort…. NEW EVENT
ZERO F***S. This would be my number one parenting advice. Listen and gather the advice of others but you need to do what works for your family… you do you. Stay strong and figure it the f*** out! Subscribe to the blog – today!
Follow us as we celebrate life…
My name is Tabitha and this blog is about my family and our life. We are always looking for inspiration and nonsense to keep us going… one day at a time… one celebration at a time. I am just another mama with no sick days and no days off trying to juggle family, life, wellness, getting dinner to the table while raising good humans and staying mentally sound.
Stop by the blog in the morning for cup of inspiration.
---
amazon affiliates may receive some pennies if you order through the links… but you my dear are charged no additional fees… so order away!